WordPress Solutions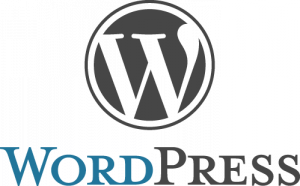 Secure by Design been using WordPress for our web site since we launched in 2008.  About 50% of the sites we host are running WordPress, and many of these were put together by our in-house development team.
Over the last 5 years we've been constantly expanding the features that we include in our WordPress hosting plans.
WordPress Hosting Features
Server Optimizations
Site Backups
Video Tutorials
Site Security monitoring
Site Security hardening
Private Analytics
Premium Add-Ons Available
We can install the following  premium add-ons for your site*. We do charge a nominal fee for installation to cover our costs.
* Don't worry, we have the unlimited  license, it only seems like a steal!
WordPress for Business
Reach new clients and increase sales with an up to date and professional looking web site. Whether you like to be in full control and make all the changes yourself, or leave it to an expert, we can put together a web site to suit your needs.
WordPress for Artists
Show off your creative effort with a stunning on-line portfolio.  Tell your fans about your next show. Sell downloadable products, including songs, ebooks and digital prints. Whatever your muse takes you, show it off on your web site!
WordPress for Designers
When you refer your design clients to us for hosting, you can quickly move on to the next project, secure in the knowledge that the day to day maintenance will be taken care of for you. We can also assist with programming custom plugins and themes, complementing your design skills.  If you develop themes around the Genesis framework, we can include the Genesis theme at no charge. We can also customize our WordPress installation, so that your favourite plugins are installed for you automatically.