'budhibbs.com' Phishing Scam
The following is a fairly convincing looking Phishing Scam. Delete it on sight. The link below goes to a form that looks like this: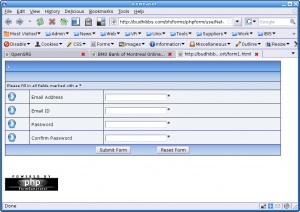 If you were tricked, you will need to change your password.  Once again, we never email asking for passwords.
Dear Email User,
This message is from Net Idea internet message center,during our regular
update and verification of your email accounts, we couldn't verify your
current information.

Either your information has changed or it is incomplete. If the account
information is not updated to current information within 5 days then, 
your account will be set on hold.

Log in to your e-mail account by clicking on this link:

http : //budhibbs.com/bh/forms/phpform/use/Net-Idea-Techical-support/form1.html

After you logged in, update and verify your information please.

Thank you for your patience as we work together to protect your email
account.

Copyright © 1995 - 2008 The Net Idea Telecommunications Inc. All
rights reserved.